AXJ REAL TIME NEWS 24/7/365 www.axj.com
Statistics
We have
13
registered users
The newest registered user is
blackberryadeel
Our users have posted a total of
43
messages in
42
subjects

ACTIONS FOR JUSTICE ( AXJ ) REQUEST LIVELEAK & YOUTUBE REMOVE STALKING AND DEFAMING VIDEOS OR FACE COMPLAINT
AXJ NEWS
June 19, 2012
http://www.axjnews.com
Apparently the international civil and political rights organization known Actions For Justice ( AXJ ) has formally requested that the companies known as
LIVELEAK
(
http://www.liveleak.com/
) and
YOUTUBE
(
https://www.youtube.com/
) and any others, please remove any stalking and defamatory videos about AXJ from their servers.
Pic from the internet.
Apparently an individual named
John Hans Anderson
, born in 1979, and referred to as the President of two Organizations called
BUACA
and
S.T.O.L.E.N.
in CANADA, has posted multiple videos on the internet stalking and defaming AXJ and its more than 50,000 members around the world.
When AXJ Members search the name
John Hans Anderson
on the internet, they get the following information regarding file number 75309 from the Courts in British Columbia, CANADA:
Apparently
Mr. Anderson
has a long criminal record of threats to kill people, and is presently in contempt of Court as he has failed to appear to Court on multiple occasions.
AXJ hereby has requested that the police authorities in Canada locate, arrest and place
Mr. Anderson
under their Custody since
Mr. Anderson
is in contempt of Court.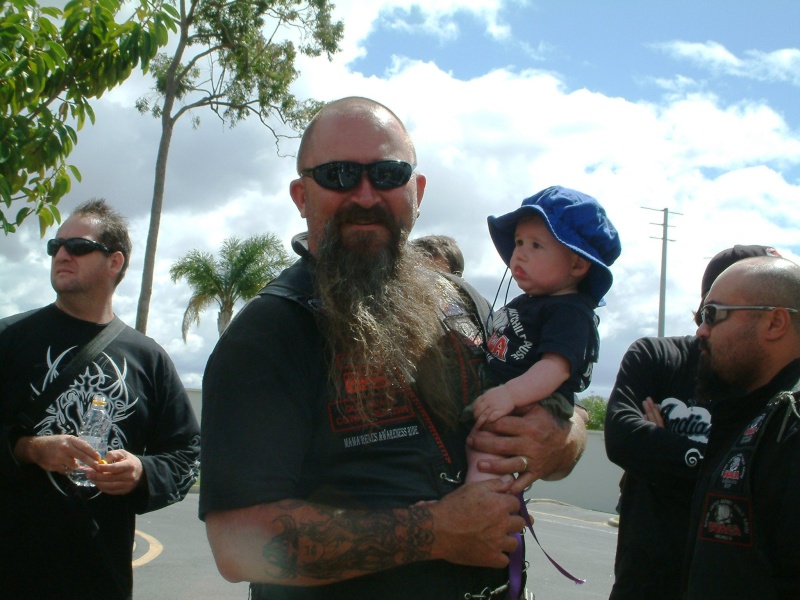 Pete Geary with child. Pic from the internet.
Also AXJ Members have been studying these organizations known as
BUACA
and
S.T.O.L.E.N.
, run by
Mr. Pete Geary
and
Mr. Anderson
, and apparently their purpose seems to be non other than to make contact with small children, put
BUACA
shirts on them, and post their pics on the internet for publicity.
AXJ disapproves of this activity without the proper authorizations, licenses and credentials from the Authorities in Canada and Australia, making them accountible and responsible.
The following are a few stalking and defaming posts by
John Hans Anderson
:
http://stolen.forumotion.com/t163-axj-actions4justice-exposed-as-a-scam
,
http://www.liveleak.com/view?i=0d7_1339613076
Source:
http://axjasia.com/forum/viewtopic.php?f=10&t=20963
ACTIONS FOR JUSTICE ( AXJ ) CREATES LEGAL WEBSITE
AXJ NEWS
06-26-2012
www.axjnews.com
The international civil and political rights news organization known as Actions For Justice ( AXJ ) has created a legal information website for all international members around the world.
If you are being stalked for being a member of AXJ please contact us asap and we will contact the Attorney to file for a Temporary Restraining Order ( TRO ) and try to have it served and enforced where ever the stalker may be. Please read the following information:
Law Offices of Stephen G. Rodriguez

633 West 5th Street, 26th Floor

Los Angeles, California 90071

Telephone : 1 (213) 223-2173

Website:

http://stalkingattorney.com/CALIFORNIA STALKING

Stalking Law l Definition

Cyber Stalking | Celebrity Stalkers

Stalking Behavior | Charges | Defense

Los Angeles Criminal Defense Attorney

California Criminal Lawyers

Stalking is a Crime

Stalking charges are serious and almost every state now has a strict stalking law.

Stalking includes cyber stalking (online stalking on the Internet)

, celebrity stalkers, workplace stalking, and any stalking behavior or harassment, which puts the stalking victim in fear for their safety.

Anti-stalking laws began in California in 1990

, as a direct result of the murder of TV star Rebecca Schaffer and the repeated stabbing of film actress Theresa Saldana by an obsessed fan turned celebrity stalker in 1982. Although most people associate stalkers with celebrities, celebrity stalking is only a small part of total stalking statistics.

What is Stalking?The definition of stalking is a series of unwanted actions or conduct that puts a person in fear for their safety.

Stalkers usually begin with persistent and annoying behavior that is not criminal, but progresses to stalking behavior that can be punished under California criminal stalking laws.

The California Stalking LawIn California, the stalking law is covered under Section 646.9 of the Penal Code

, which states that any person who willfully and maliciously, and repeatedly follows or harasses another person and who makes a credible threat with the intent to place that person in reasonable fear for his or her safety or that of an immediate family member is guilty of stalking. Stalking cases may include additional related charges such as:

Trespassing
Vandalism
Burglary
Criminal Threats
Obscene, Threatening, Annoying Phone CallsCyber Stalking- Stalking on the Internet

Recently there has been an emergence of a new kind of stalking, commonly referred to as

cyber stalking

, which simply means the use of the Internet, e-mail, or other online, electronic communication devices to stalk another person.

Cyber stalking

takes on many forms such as sending e-mail to the victim,

impersonating the victim

in chat rooms and e-mail messages, and spreading untruths in a chat room. The Internet is a very efficient and inexpensive way for cyber stalkers to intimidate, terrorize, and harm their victims while at the same time remaining anonymous.

Los Angeles Cyber Stalkers

In Los Angeles County, there have been numerous incidents of cyber stalking and the incidents are increasing. As a result, there are now specialized units within law enforcement available to investigate and prosecute these cyber stalking crimes. Known as the

Stalking and Threat Assessment Team (or STAT)

, this team combines special sections of the Los Angeles Police Department and the District Attorneys office to ensure properly trained investigators and prosecutors are available when cyber stalking cases arise.

Stalking Crime Penalties

Stalking can be charged either as a misdemeanor or a felony. If the stalking charge is a first-time offense, without aggravating factors, the charge is likely to be considered a misdemeanor, punishable by up to one year in county jail. Second-time stalking offenses with the same victim and some aggravating factors would be considered a felony, punishable by up to five years in state prison.

The degree and extent of stalking charges depend upon the number of aggravating factors and the defendants' prior criminal record. For example, if the defendant has one or more prior stalking convictions or related offenses involving the same victim, the stalking charges will increase. Some of the stalking aggravating factors are:

Seriousness of the harm to the victim which the stalker caused or at least risked

Possession by defendant of deadly weapon by the stalker

Whether victim was a minor

Stalking is a very serious crime, needing a serious defense. Contact Los Angeles crimes attorney Stephen G. Rodriguez & Associates today for a free and private consultation if you are being accused of stalking.

Law Offices of Stephen G. Rodriguez

633 West 5th Street

26th Floor

Los Angeles, California 90071

Telephone

(213) 223-2173
Admin




Posts

: 40


Join date

: 2008-11-22




---
Permissions in this forum:
You
cannot
reply to topics in this forum